Plan
44'-7″ X 53′-2″
Dimensions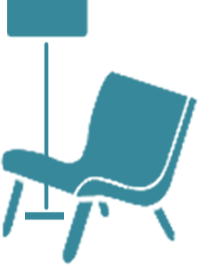 Open floor plan

Living area linked to the terrace

Fireplace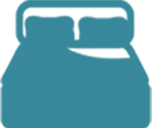 Master Bedroom separate from other bedroom

Covered closet

Guest bedroom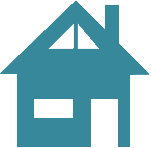 Open home office

Storage space

Vacation home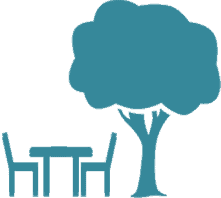 Covered front porch

Covered side porch

Sundeck
MODIFY THIS PLAN
MODIFY HOUSE PLAN
1. Send your requirements
Describe floor plan modification requirements with additional features
2. Design process
Depending on your requirements design process could take 1-4 weeks.
3. Final design
After finalizing house design, the plan set drawings are produced in up to 1 week.
Customize this house plan the way you like
Nowadays, many people are looking for a smaller second home to live somewhere in nature. This modern cabin was designed to fulfill temporary living needs as a vacation home. House character is expressed in continuing connection of interior and exterior spaces. Spacious kitchen and great room were designed as one continuing space in an open floor plan. A home office or hobby room is located next to the great room. As the number of people working from home increases, we believe this workspace gives people an opportunity to escape to nature and also get some work done at the same time.
This space could be transformed into an additional bedroom with a sliding door or partition wall. The master bedroom is located separately, to allow privacy and comfort. The master suite has its own master bathroom and wall closet. The master suite also opens to the open porch, which gives opportunities for outside activities. The utility room and storage are located at the front of the house. This is a flexible area as this spaces could be extended to have more room if necessary.
The cabin layout allows having the view in all four directions South, East, North and West, which ensures continuing sunlight in the house. Variation of exterior cladding gives you a choice of cabin's exterior look according to your own taste. Interior design, in this case, show what possibilities home has from inside. This is only suggestion of how the house could look from inside and we believe that everyone will design their own interior space according to their specific living taste.
House Area: 1230 sq ft
Dimensions: 44′-7″ X 53′-2″
Height: 12′
Ceiling Height: 8′-11′
External Wall Framing: 2" X 6″
Diverse Cladding Options
House design is adaptable to many cladding options which could match your required color pallet.
Home Interior Design
House plan layout expresses open floor plan with connected main living spaces. The living room and kitchen area have a strong connection with the outdoor covered porch which extends inside house activities to outdoor living space. Bedrooms are allocated away from the living area to give more privacy and silence.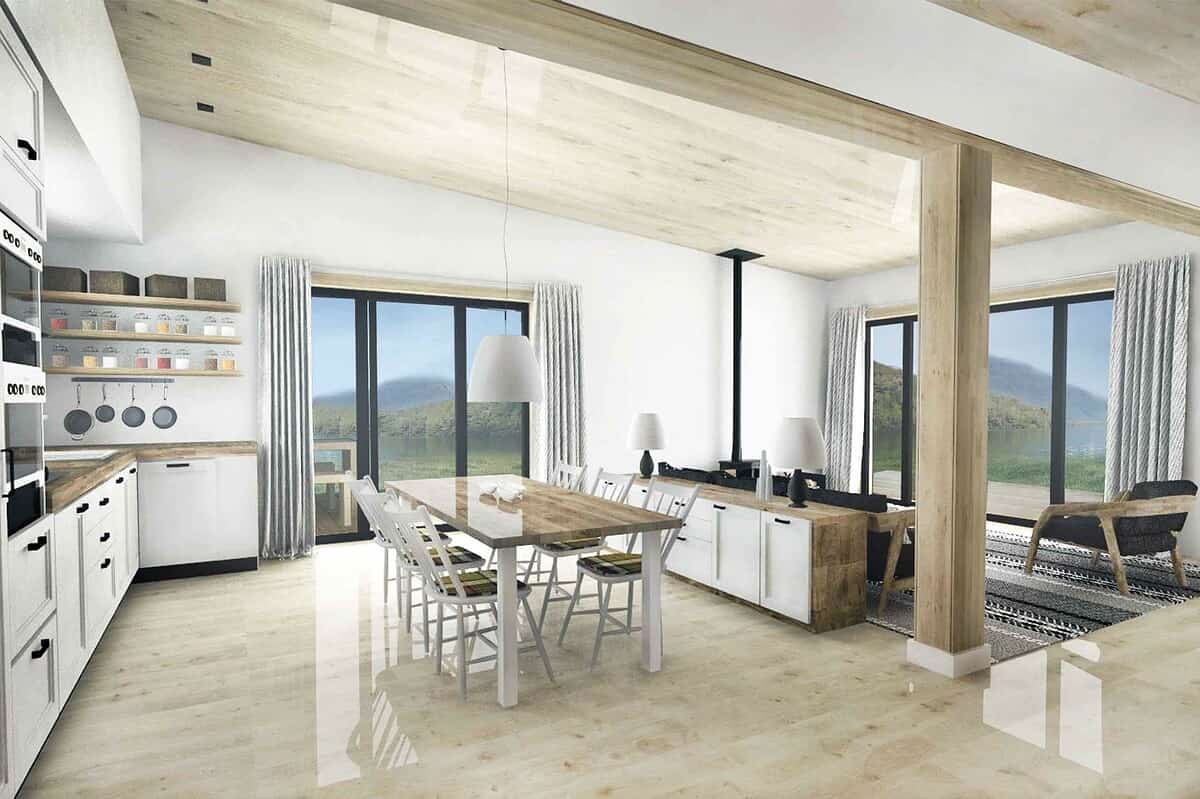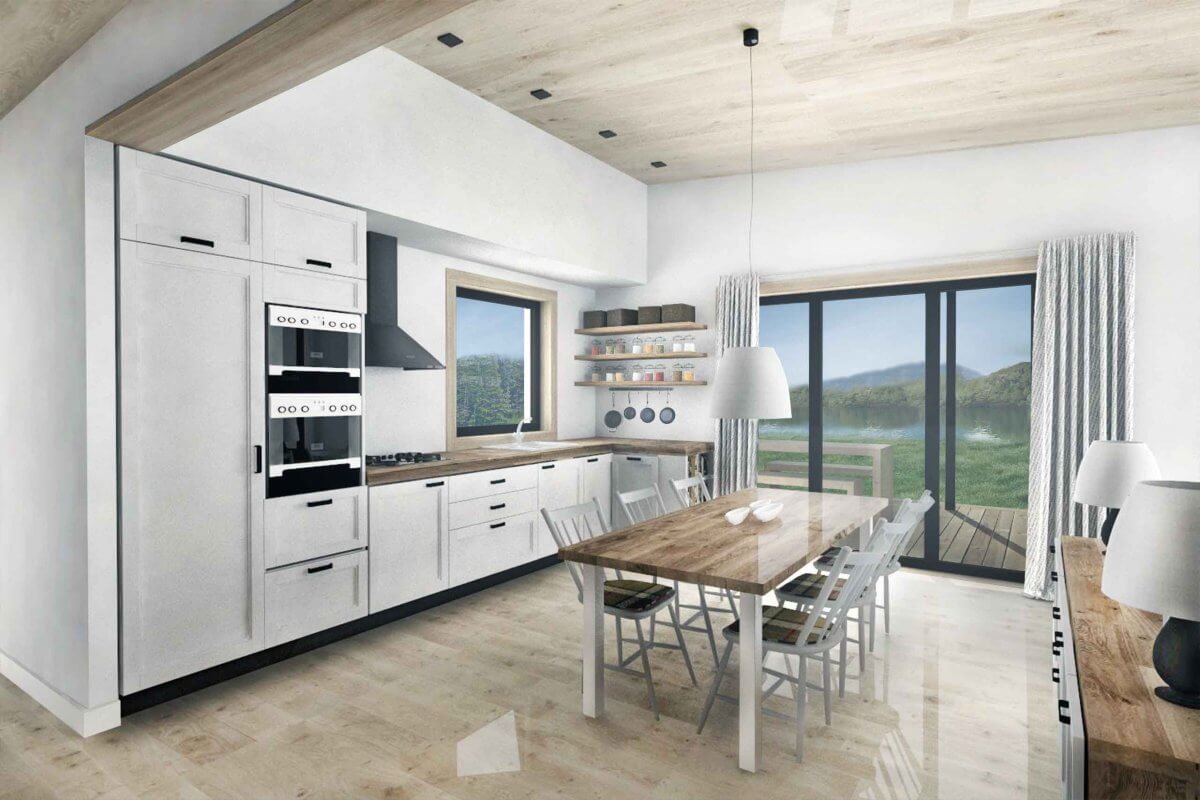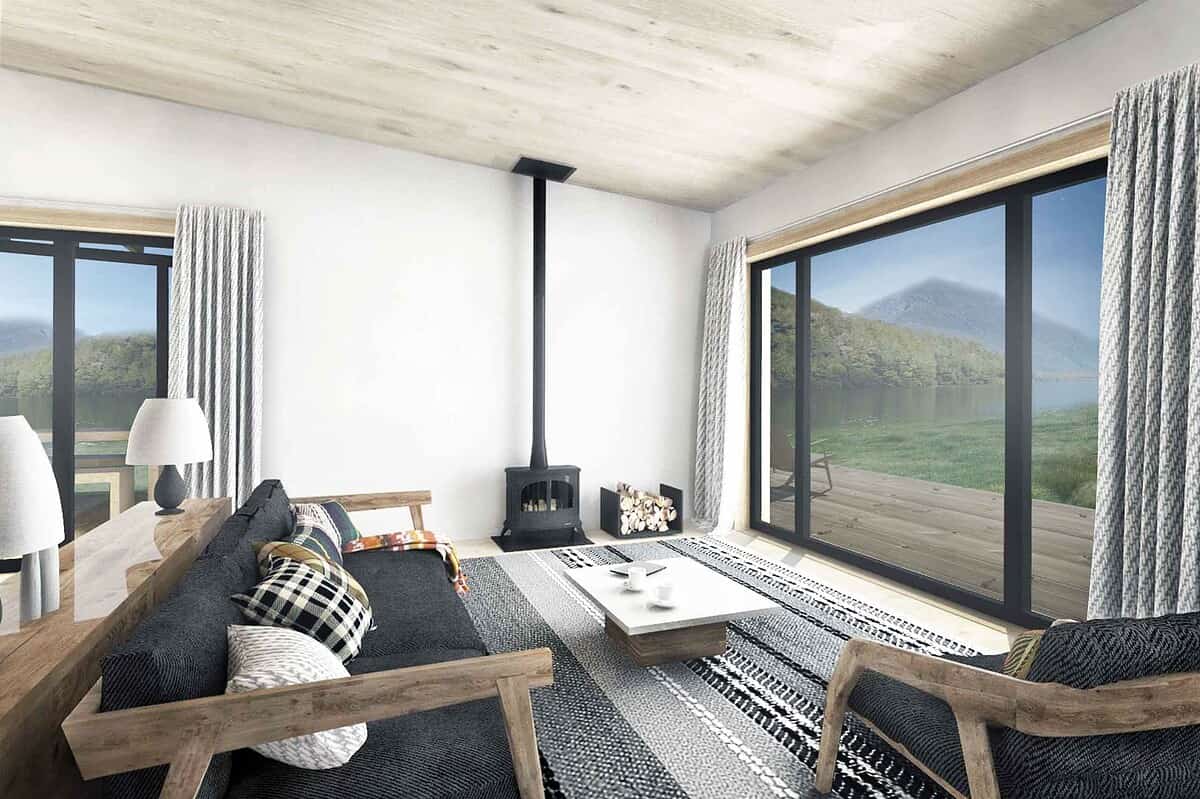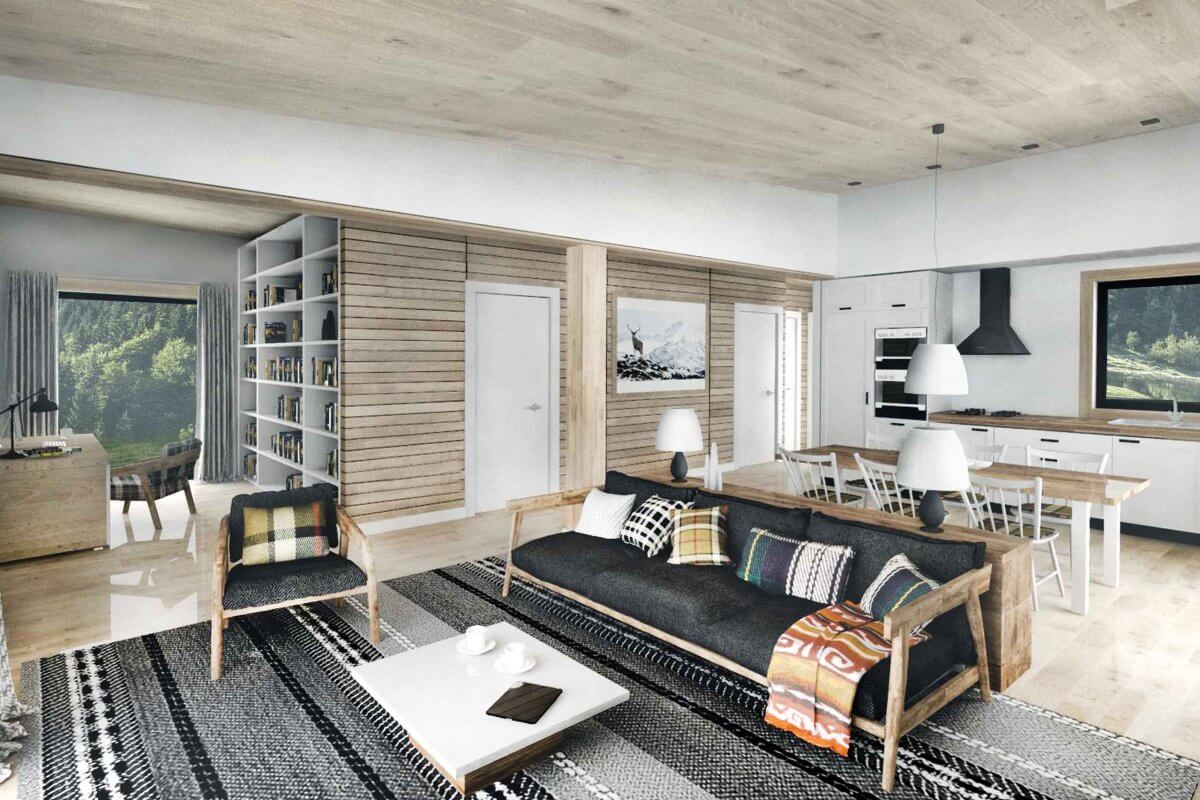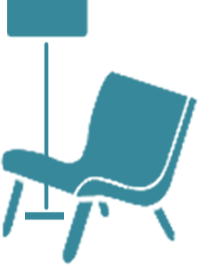 Comfortable
House is designed to make your everyday living comfortable and pleasant expressing living room, kitchen and bedroom designs.

Functional
Efficient home plan layout where every corner has a purpose. Compact house floor plan ensures cost-effective construction.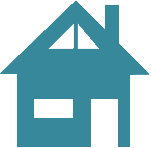 Well designed
Distinctive home design with clean lines, open floor plan, easily accessible and strong indoor connections to outdoor spaces.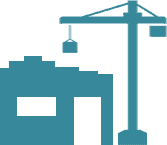 Simple to build
Simplified house form ensures easy and efficient house construction. House is designed to use simple construction technique and details.