Two ways to get your house design online
Services
Choose from already designed House Plan collection or get your own Custom Home Design individually designed for your lot.
Design identity
Every plan can be modified
Multiple exterior options
Open house plan layouts
View House Plans
Distinctive house style
Individual design solutions
Fast response to your queries
Guiding you through entire design process
View Custom Home
Why Truoba?

Conveniece
As a house plan designer, we will help you to design your own house. A simple way to get your house design online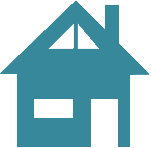 Aesthetics
Distinctive home design with clean lines, open floor plan and strong indoor connections to outdoor spaces.

Functionality
Efficient home plan layouts where every corner has a purpose. Compact house floor plan ensures less cost-effective construction.
Time-saving
Quick design process with innovative home design ideas ensures quality design with the minimal time requirement.
Truoba community is growing
Be part of it!
Subscribe to newsletter
Get updates on new house plans, home design, construction and tips for your home.