Custom Home Design – the house designed especially for you from scratch
As online home designer, we offer high-quality home design service to create your dream home. We create floor plan layouts with contemporary home interior design ideas for living room design, kitchen, and bedroom design. Our open floor plans have a strong connection with outdoor living space. The modern house design is expressed with clean lines, open spaces and sufficient natural light. The custom home will ensure you get the best house design specifically for you.
Include in your description main house features: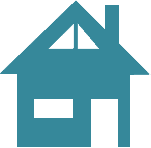 House exterior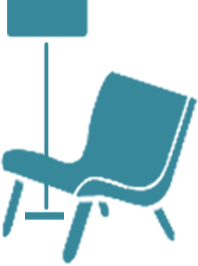 Living room and Kitchen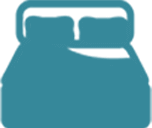 Bedrooms and Bathrooms
Prices are set for house area only. Garage and porch areas are excluded.

Assist in project brief preparation
Full House Plan drawings set
?
Collaborating with your local structural engineer

High-end House Design
$3/sq ft
Conceptual interior design
Assist in project brief preparation
Full House Plan drawing set
?
Semi-detailed specifications
Collaborating with your local structural engineer
Final drawing set includes
List of House Plan Set drawings
Cover

Foundation plan
Slab | Crawl | On request - Basement, Pier & Beam, etc.
General foundation design showing foundation layout with structural elements. There are three types of foundation to choose from: slab, crawl, and basement. 
As in all building locations ground condition varies, your local structural engineer would need to approve foundation design and specify foundation structural elements.


Plumbing plan
Shows the layout of plumbing fixtures with specifications.

Floor plan
Indicates house layout with dimensioned walls, doors and windows.

Roof construction plan
Shows the layout and dimensions of the required roof structure such as rafters and beams. As show load requirement is different in each location your local structural engineer would need to approve and specify roof structural elements.

Roof plan
Dimensioned roof layout indicating slopes, roof areas, chimneys, and decorative elements.

Sections
Cut through the building showing detailed floor, wall, and roof construction elements. Indicating room ceiling heights and structural element heights.

Elevations
Shows all sides of the house indicating building elements with its heights, specified materials, and all decorative elements.

Construction details
Detailed house cut-aways showing floor to wall detail, exterior wall to roof detail and other details with outline specifications.

Electrical plan
Floor plan layout indicating locations of electrical elements such as lightning, switches, outlets, etc.

HVAC plan
Indicates location and specifications for heating, ventilation and air conditioning.

Furniture plan
Representative floor plan layout indicating room sizes and suggested furniture layout. Useful during the interior design stage.

Door & window schedule
List or all windows and doors with indicated specifications for manufacturer.

Plan Set Types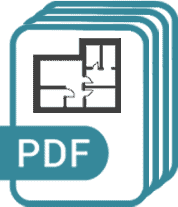 PDF
PDF set allows you to make multiple copies of the plan drawings and send digital copies to everyone involved in construction process. Print locally if required paper version.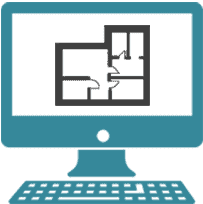 CAD
CAD set is Computer Aided Design files that allow you to make changes to the construction drawings with your local architect, designer or builder.
What People Say

"I looked on the internet using every house plan site that I could find. I never really found what I was looking for. I wanted my house to take advantage of wooded plot of land that I had purchased. I inquired how much it would cost to make changes to a house plan I liked on one of these sites. Even with this, the house wasn't exactly what I wanted. After looking at 100's of houses, I kept coming back to Truoba designs. I saw that Truoba does custom design houses at a price like the one I would have paid for by tweaking a prior design. I contacted Truoba by email and I was surprised at how fast I got response. The architect walked me through the whole process. He quickly and efficiently incorporated the ideas of what I was looking for. Making changes were never an issue. He wanted to make sure my design was what I wanted. When I wasn't sure about something, he used his expertise and made suggestions. I looked forward to opening my email to see how my house were shaping up. I found the process enjoyable and easy. This will be my dream home, so while I hope not to build another one, I would happily utilize Truoba again."
Maria – South Carolina, USA
Custom Home Design Process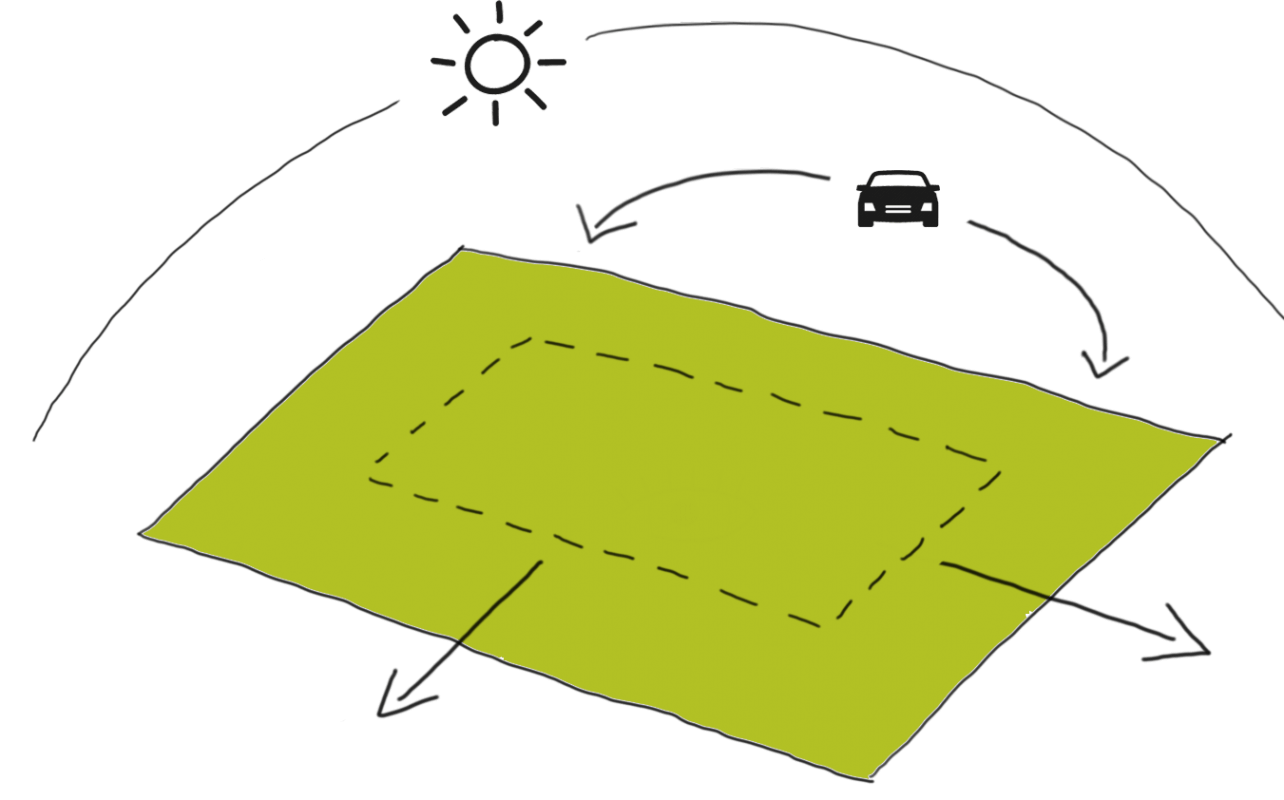 1. Analysis of your site
At first, we would need to obtain information about your lot. Site analysis takes into account the Sun path, best outdoor views, privacy, etc. We assist you in finalizing project brief.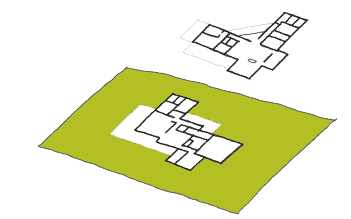 2. Schematic design
This involves spatial floor plan arrangements and house appearance. We create various floor plan options with different house interior design possibilities. House architecture is expressed within your desired home design style.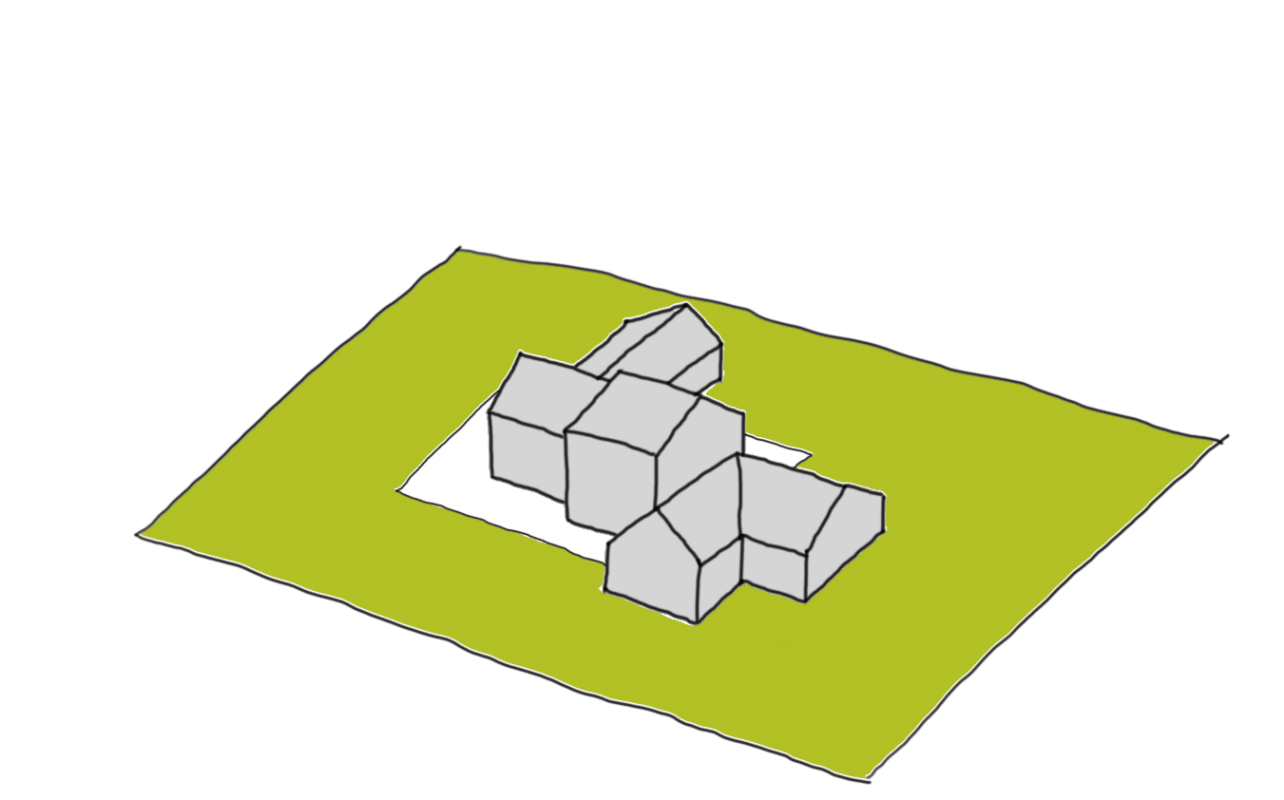 3. Design development
Developing home design in the greater detail to finalise house floor plan with defined spatial arrangements. Offering various exterior design options with different cladding layouts, use of materials, various roof types, custom windows, house details etc.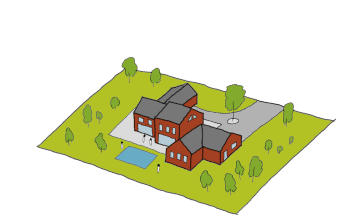 4. Final house design
This stage is reached once you are completely satisfied with the house plan layout, home interior and exterior design. Once the house design is finalized production of house plan drawings takes up to 1 week. More info